Update Dec'16
Category :blog Posted on December 5th, 2016 by Rita Neligan Medcalf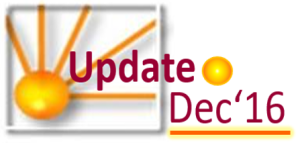 Crisp autumn days here in Yorkshire and surprising crisp for our trips to London this month too.
For us it's been a month of travels, great learning and fabulous sharing.
Highlights included starting the month with the 'Engaging your audience with credibility and charisma' programme for Lloyds Bank Foundation. On this second workshop day Kevin was joined by Edda Sharpe (specialist voice coach) to provide targeted feedback and personal coaching to the delegates. One delegate summarised the programme as "Great because it goes into how to present rather than what to present… thanks nice style!"
It was a busy month for our coaching/ therapy work … activity ranged from helping people achieve more focus in their business, to guiding someone to clear up memories and thought patterns from the past that were holding them back. We have a new mentoring contract too, working with a client who wants to finesse her already successful training and coaching offering.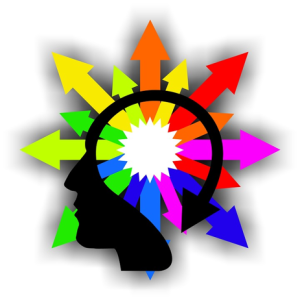 A day focusing on our own development allowed us to review and expand our knowledge about our brains and the Neuroscience of decision making. We never cease to by inspired, amazed and excited about the powerful resources everyone of us has at our dispposal and the more we learn about it the more we can tap into our potential.
We enjoyed spending some time reconnecting in Bradford. It was great to see the results of investment in the City and the transformation of once neglected Victorian properties. A visit to the Malik House and their smart serviced offices, virtual offices, meeting rooms and conference facilities allowed us to catch up with Nasser Malik and start exploring partnering opportunities and learn more about the impressive growth of YEN the Yorkshire Enterprise Network.
A visit to the Rawson Place in the town centre for another experience of entrepreneurial passion in action. We met with David of David Craig Design Consultancy. David did some training with us some years ago now and we re-established contact at a socil event recently. His is a multi-discipline design and architecture studio who 'make places, spaces and objects for people'. David has designed a number of the new bars and café in the northern quarter A recent project has transformed a long-term empty and somewhat rundown building into an artisan bakery and soon to open cafe. David and his partners have also created a "co-working" space above the bakery with the fabulous aroma of freshly baked dough, where creative professionals can rent office space and facilities.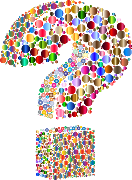 For our bi-monthly, NLP Forum we focussed on 'Life Changing Questions'. As well as exploring and how they engage and we shared our faviourite powerful questions and developed questions to help us achieve more of what we want in our lives, based on Marshall Goldsmith's 'Daily Questions' approach. If you want to know more do get in touch. Our next forum is on Tuesday 17 January.