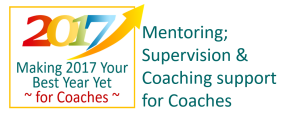 Personal Breakthrough
One to one sessions for boosting performance, overcoming barriers …   and creating the future you desire …
Your Personal Breakthrough sessions ~ with specialist coach/therapists will help you resolve problems, overcome barriers and achieve more of your goals.
"It's amazing how much difference a single personal session with you has made to my performance. Thank you"  SR
Learning with others ~ By selecting and participating in a First Position programme that is right for you you'll have the opportunity to learn, develop and grow with others.
"I'd say if you want to unlock the most amazing tools that are already within you ~ call Kevin and Rita!"  AS
Whichever route is right for you we're sure we can help you create the future you want.
"You will learn so many new and life changing techniques"  DW
Rest assured…we'll only work with you, or invite you to join us on our programmes, if we feel we can help you make a difference.
Contact us to find out more 01274 585160
"Awesome! Propels you towards your higher purpose. Allows you to realise & utilise your resources"  NA