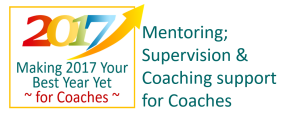 Life Changing NLP
Are proud to be one of Yorkshire's top NLP Training Companies with hundreds of delighted delegates. Our lead trainer, Kevin Downsworth is a certified ANLP Trainer who has been running programmes for 11 years.
We believe NLP offers valuable tools for everyone wanting to make the most of their potential. If you are looking for a team who are passionate about people and helping you achieve more of what you want in your life… talk to us… 01274 585160
A bit about NLP
Putting you in control
NLP gives you a clear focus and puts you in the driving seat in your life. At its heart is the idea of personal congruence i.e. being true to yourself and making decisions based on what's really important to you.
It works so powerfully because when you are clear on what you really want (not what others think you should have) you are highly motivated to succeed. Things appear to simply 'fall into place' easily and effortlessly as you unlock your potential. We have all had this experience at least once in our life. Using NLP techniques we can make this happen more often.
Communication Strategies
Everyone is unique. NLP is about understanding and respecting this uniqueness. NLP provides the tools for building rapport with others and communicating effectively to influence and persuade for best results.
"The meaning of communication is the response you get"
Unlocking your potential and being your best
One of the useful beliefs from NLP is that "people have all the ability they need to succeed ~ there are no unresourceful people, only unresourceful states". In your most resourceful state, you can achieve anything. NLP has many ways to help you create effective mood states so you can achieve the results you desire. With an open mind and a passion for developing yourself you can learn and grow from every experience.
"There is no failure, only feedback"
Modelling ~ the Art & Science of Excellence
NLP has been described as the 'art and science of excellence'. It has proven powerful techniques that enable people to become better versions of themselves by modelling the excellence of others. If someone can do something well – so can you. Excellent people have excellent strategies that can be understood, practised and mastered.